Creating a multilingual blog is a good opportunity to attract a new audience and get access to other markets. For many young entrepreneurs, it may seem that doing this in WordPress without professional help is a difficult task. However, in this article, you will learn the opposite and after reading you will realize how to add in language on the WordPress site.
Why You Need a Multilingual Blog?
Sooner or later, every blog owner may think that it's time to change something and go to a new level. A multilingual website and blog is just such an opportunity. Since if you add a foreign language, you automatically increase your chances that a foreign audience will come to your site.
A multilingual website allows you to provide a personalized experience of interaction based on nationality. That is, your user will be able to get the information he needs in his native language. Here are some other key benefits why you should make a website or blog multilingual:
Attracting a new audience.
Scaling up a business and increasing sales.
Improved indexing in search engines and better SEO indicators.
How to Create a Multilingual Blog On Your Own?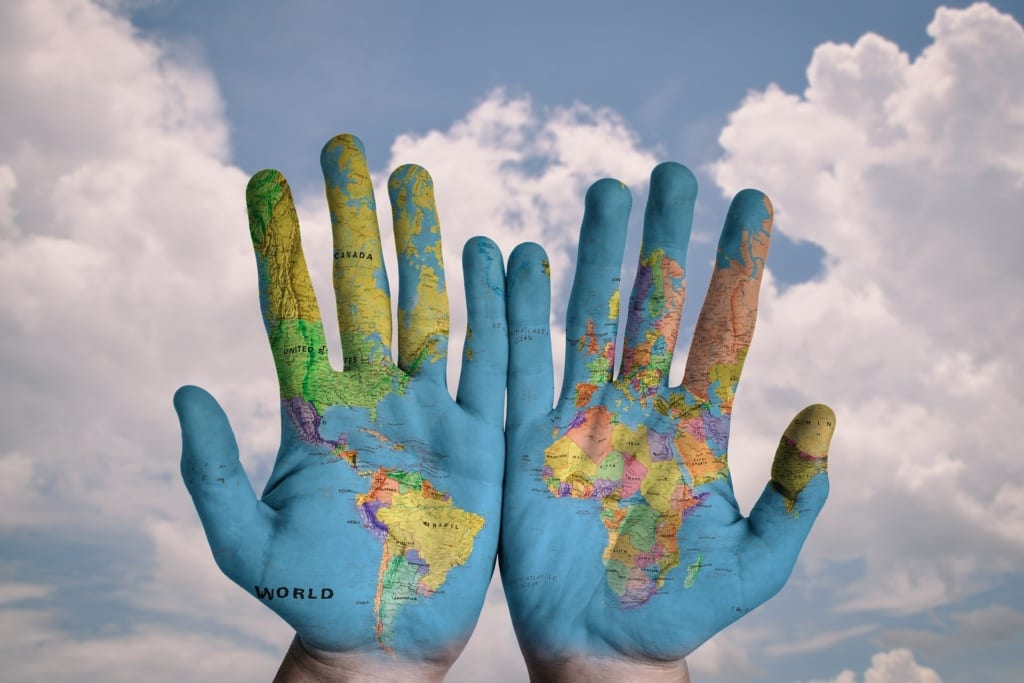 Now we come to the main question. Let's start with the easiest and free way that you can use now. To do this, you just need a WordPress multilingual plugin. For example, a WordPress language switcher plugin like Weglot will automatically translate your content and will not hit your budget since it is free. What to do with this plugin?
Find this tool in the plugins directory and activate it. You will need to create an account in the Settings section.
Now you will have to specify the source language of your blog and choose a foreign language.
As soon as you select a language, you definitely need to save this in the plugin settings. After that, the plugin will add the so-called language switcher in the upper right corner. Now your foreign version of the site or blog will be automatically indexed in search engines.
P.S. Experts recommend choosing languages ​​for your blog based on Google Analytics statistics. Thus, your blog will receive a large influx of new audiences. If you sell goods, you can translate your site into the languages of neighboring countries, where you will easily organize the delivery of goods.
What to Consider When Working with Plugins?
Let's look at your next steps relying on this plugin. However, it is worth noting that regardless of which plugin you will use, you will have to work with the multilingual settings manually.
Here are some basic tips that you should not skip:
Check the automatic translation, regardless of whether you know this language or not. Go over the text, perhaps some word has received transliteration and not translation. Paste the text into Google Translate and translate the foreign text into yours to see how much the essence of the text has been preserved.
Do not forget about SEO. In the plugin's management console, you can sort your translation list by Meta content type. Then you can edit the meta description. You can also optimize your keywords considering the characteristics of a particular language.
Make the image translation. In the plugin console, you can sort the media content. Add a new URL with a translation that will occur only with the appropriate language version of the site.
Refresh the design. In the plugin settings, you can set a specific design of language buttons. For example, it can be different types of flags, and so on.
What to Do If You Want a Professional Multilingual Blog?
Above, you learned how to independently make your blog multilingual quickly and cheaply. But sometimes people want a more professional look of their blog, and there may be a need to translate the content, taking into account the cultural characteristics of the audience.
Sooner or later, you will need to adapt the content taking into account the cultural characteristics of the audience and make the translation more accurate. Bet, you do not like English on various Chinese and Japanese sites! Of course, it's rhetorical, but clearly outlines the need for adaptation of the translation.
As you guessed, doing it yourself will be very difficult if you do not have linguistic education. It will be difficult to do without the help of professional translators. But it is not necessary to ask them to translate content from scratch. To make your translation cheaper but without losing quality, you can create a WordPress account with limited capabilities and ask specialists to edit automatic translations.
Which company should you hire for this purpose? There are a lot of factors you may be guided by. Therefore, we recommend you to read the reviews on the Online Writers Rating website where you can find a company based on your needs and financial capabilities.
P.S. Experts recommend improving not only the translation but also adding local time and support in the local language. This advice is relevant for representatives of services and goods. If this does not apply to your case, you can cope without it. But if you want to scale your business, then you have to work out everything to the smallest detail.
Conclusion
The opportunity to interact with the site in a native language increases the loyalty of the audience. WordPress multi-languages sites are the reality that you can implement now. A little of your time will bring you a new audience and open up new opportunities. As you saw, it's quite possible to make a multilingual website, so we recommend that you start implementing our pieces of advice.
Author Bio
Frank Hamilton has been working as an editor at review service Best Writers Online. He is a professional writing expert in such topics as blogging, digital marketing and self-education. He also loves traveling and speaks Spanish, French, German and English.